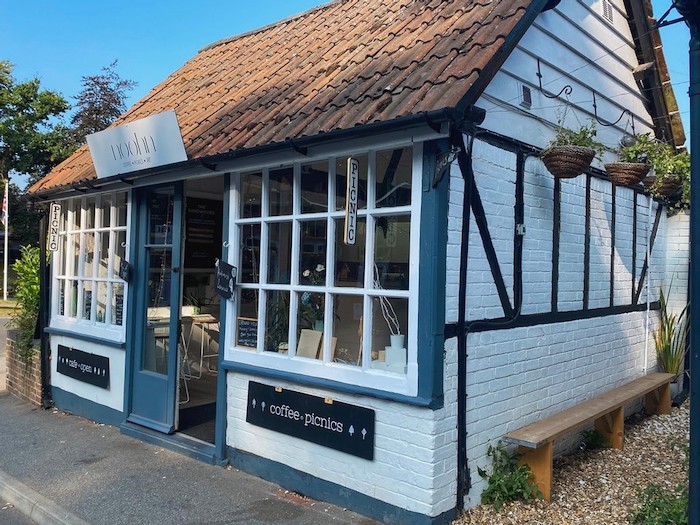 Come and visit our cute little cafe in the heart of the New Forest, serving locally roasted coffee, sandwiches, cakes, homemade treats and more.
We also stock a few beautiful locally-made products, including art prints, tea, pottery, candles, honey, jewellery and more.
Local
We are passionate about using local produce and suppliers and work with a local coffee roaster, bakery, dairy, vegan pastry chef, honey producer, potter and many others.
We often use lots of fresh herbs and produce from our garden, from mint to apples to wild garlic.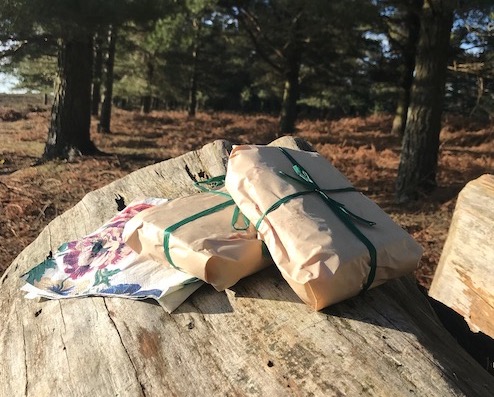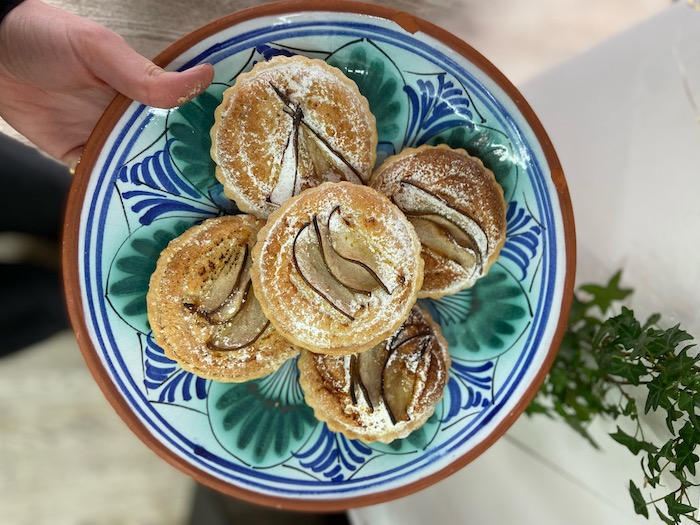 Handmade
We make our sandwiches fresh every morning and can often be found baking cookies or making sausage rolls.
We get daily deliveries of sweet treats, from cinnamon buns to vegan doughnuts from our lovely local bakers.
We are crazy about condiments and make many of our sauces from scratch - try our classic apricot ketchup or wild crab apple jelly!
Sustainable
We care deeply about the environment, especially the beautiful forest on our doorstep, and we are always trying to make sure our processes are as sustainable as possible.
We encourage visitors to 'leave no trace' and recycle their eco-friendly picnic bags or return them to us to recycle. We use reusable materials where possible and all of our eco-friendly picnic packaging and takeaway coffee cups are either recyclable or compostable.
Our milk is delivered in large pails from a local dairy that we decant into reusable glass bottles.
We encourage you to bring your own takeaway cups and promote the use of reusable water bottles by offering free cordial refills and you'll get a 10% discount on hot drinks if you bring your own cup. We also stock our own ceramic keep-cups made by our friend and local potter Jules Ceramics.
We compost our coffee grounds and food waste daily, and any leftover scraps are used to feed our chickens!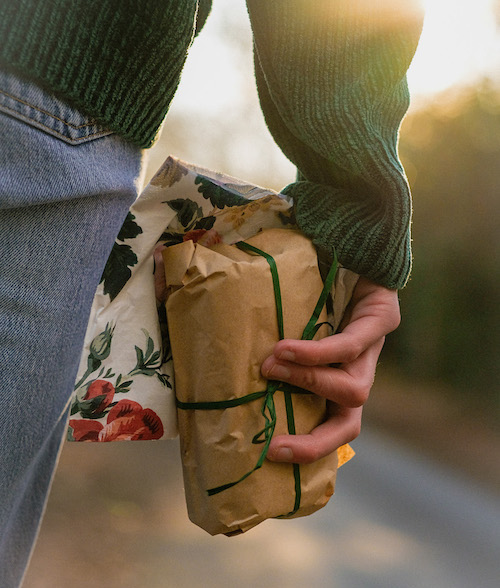 Come and find us!
The cross, Burley, BH24 4AB
(Opposite coven of witches)
Parking : you can park in the village car park or free parking is available up the hill in the forest car park.
Opening times:
Monday to Friday: 8.30-4
Weekends: 9-4
The Space:
Interested in renting our cafe for evening events? Our cute, historic cafe is perfect for small gatherings, workshops or evening classes or supper clubs. We have previously hosted birthday parties, pottery and floristry workshops and lots more! Contact us at fizz@noohn.co.uk to organise something special.
Don't take our word for it...
Read our reviews on Google, Facebook or Tripadvisor. We look forward to seeing you in the forest soon.